The Dog That Never Is
This afternoon I went out at 6pm to do paint job on the keyboard. Once I open the front door I got shocked at the sight of the dog on top of the gate's pillar.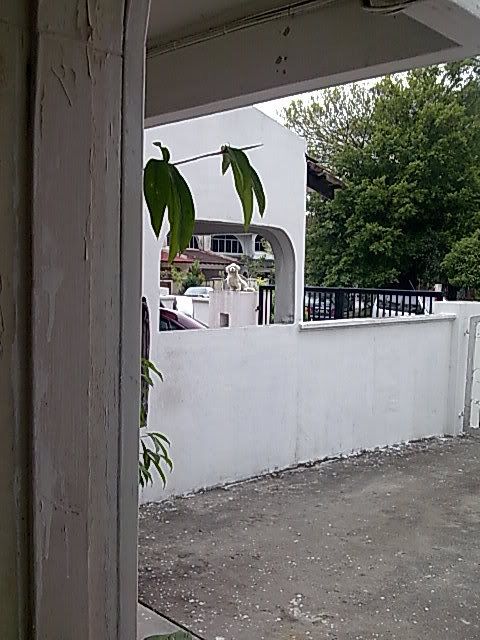 Was thinking how can people be so cruel putting a dog so high up. Wanna starve it to death or what? Then I go take a closer look.
Seriously hor...
Very the kanina lor my neighbour...
Hungry Ghost festival hor....
They hor...
Pawned me....
With a soft toy from far.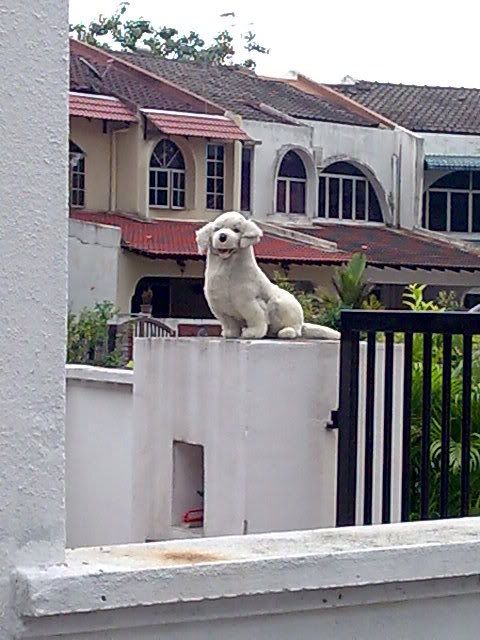 Li na beh. I hope spirit of any dead dogs from the street tonight come in and give you a good rear end.
Labels: What The Effs