HG & Saiful
We know they both have something in common. You'll know later. As you know, Saiful is the infamous guy who claimed Anwar Ibrahim cooked him a bowl of hot hot hot Sodo Mee (pic below) in this Damansara villa or something. No no no no no, its not the packaging that has something to do with Saiful-Hard Gay relationship.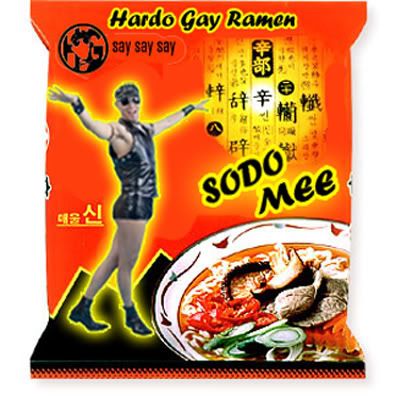 HG has already proved Saiful's HG like 2 years ago.
Listen *or read* to what HG usually say.
Say say sayyyyyy = Sai- sai- sai
Hardo Gay... Fooooooooooooooo = Ful
= Saiful?
Labels: What The Effs